Dynamics
Welcome to the Show!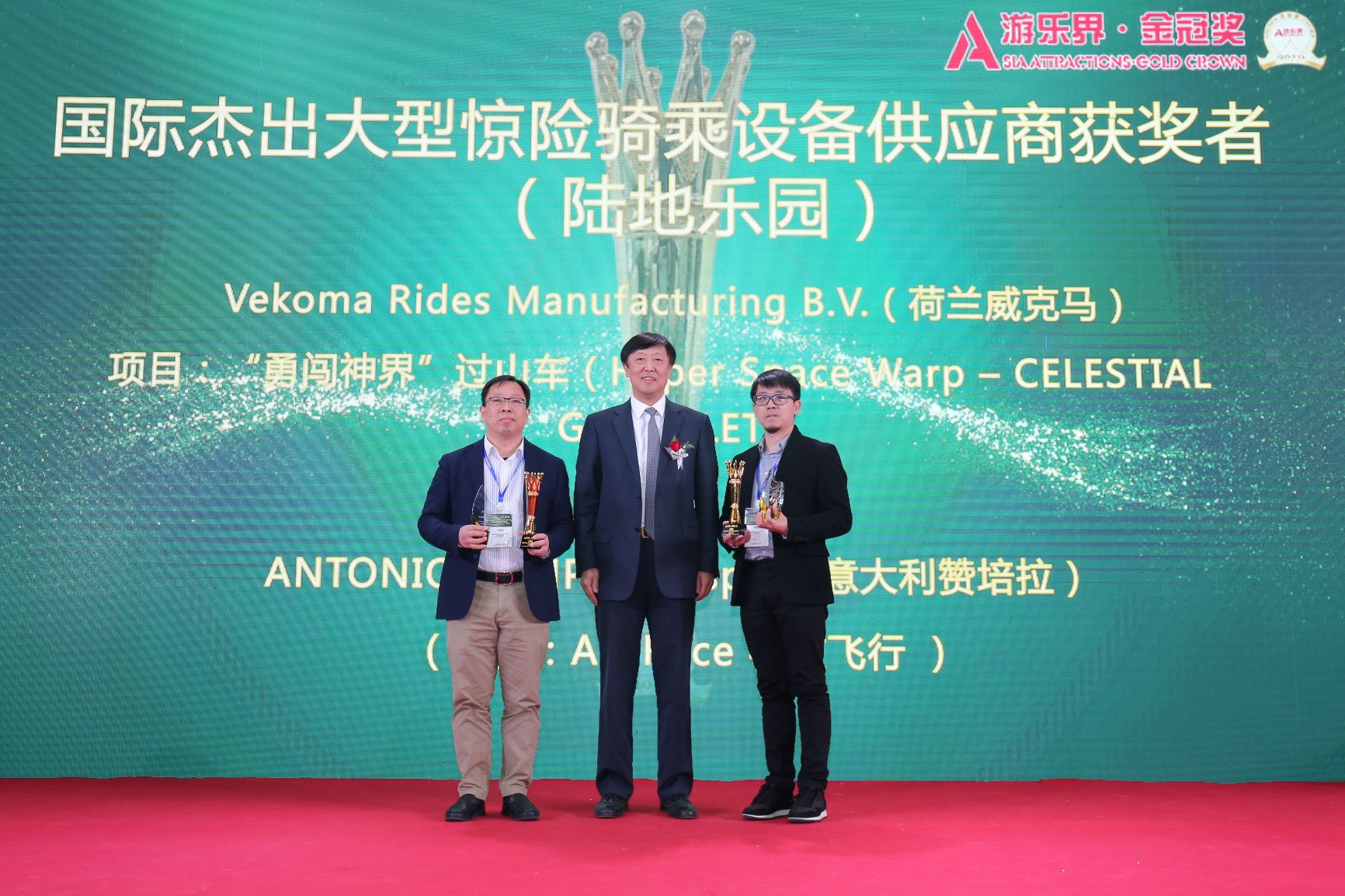 ASIA ATTRACTIONS GOLDEN CROWN AWARD FOR VEKOMA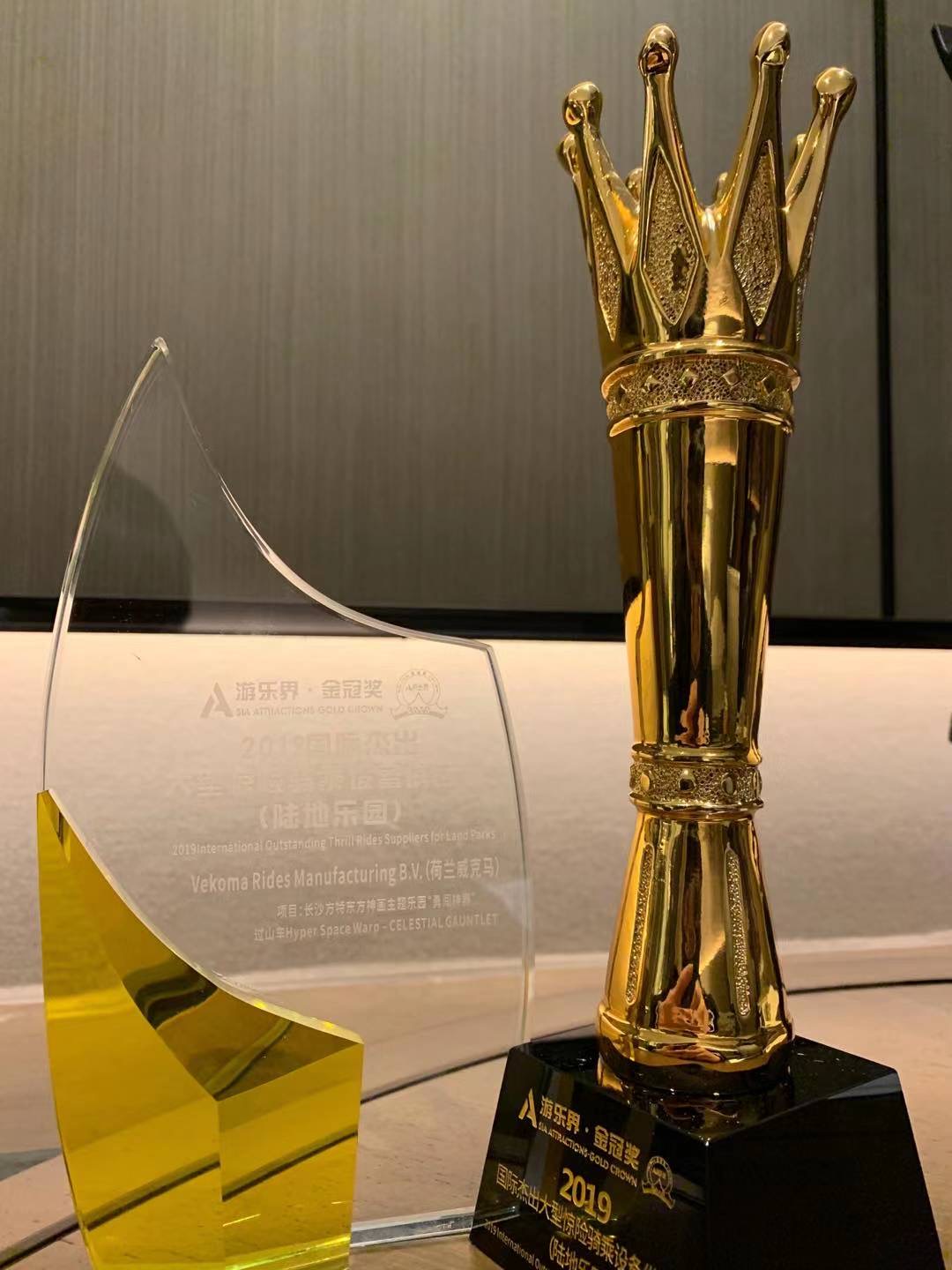 Vekoma has been awarded with the Asia Attractions Golden Crown Award for 'Outstanding Thrill Ride Suppliers for Landmarks' for its newly-designed Hyper Space Warp "Celestial Gauntlet" at Changsha Fantawild Oriental Heritage Theme Park in China.
Vekoma Rides is honored that their creativity, craftsmanship and dedication has been recognized with this prestigious Award.
Vekoma Rides - a group company of Sansei Technologies- is one of the largest roller coaster manufacturers in the world and known for its quality and innovation as reflected in the many installed family & thrill coasters and special attractions. With in-house disciplines from Sales, R&D, Engineering, Production, Project Management to Parts & Services, Vekoma has gained a world-wide recognition with presence in over 40 countries. With its corporate offices in The Netherlands and representations in China, Taiwan, Korea, Australia and the North & Latin America we are easily accessible to our customers anywhere in the world.
Vekoma's Hyper Space Warp "Celestial Gauntlet" - a fast paced extreme experience!
The Hyper Space Warp is a newly designed high-speed, high-thrill looping coaster. This refreshing take on the classic looping coaster provides a spectacular mix of six airtime hills, three inversions (a side winger and two corkscrews) and two underground tunnels. It is the perfect mid-sized thrill coaster for adventurous thrill-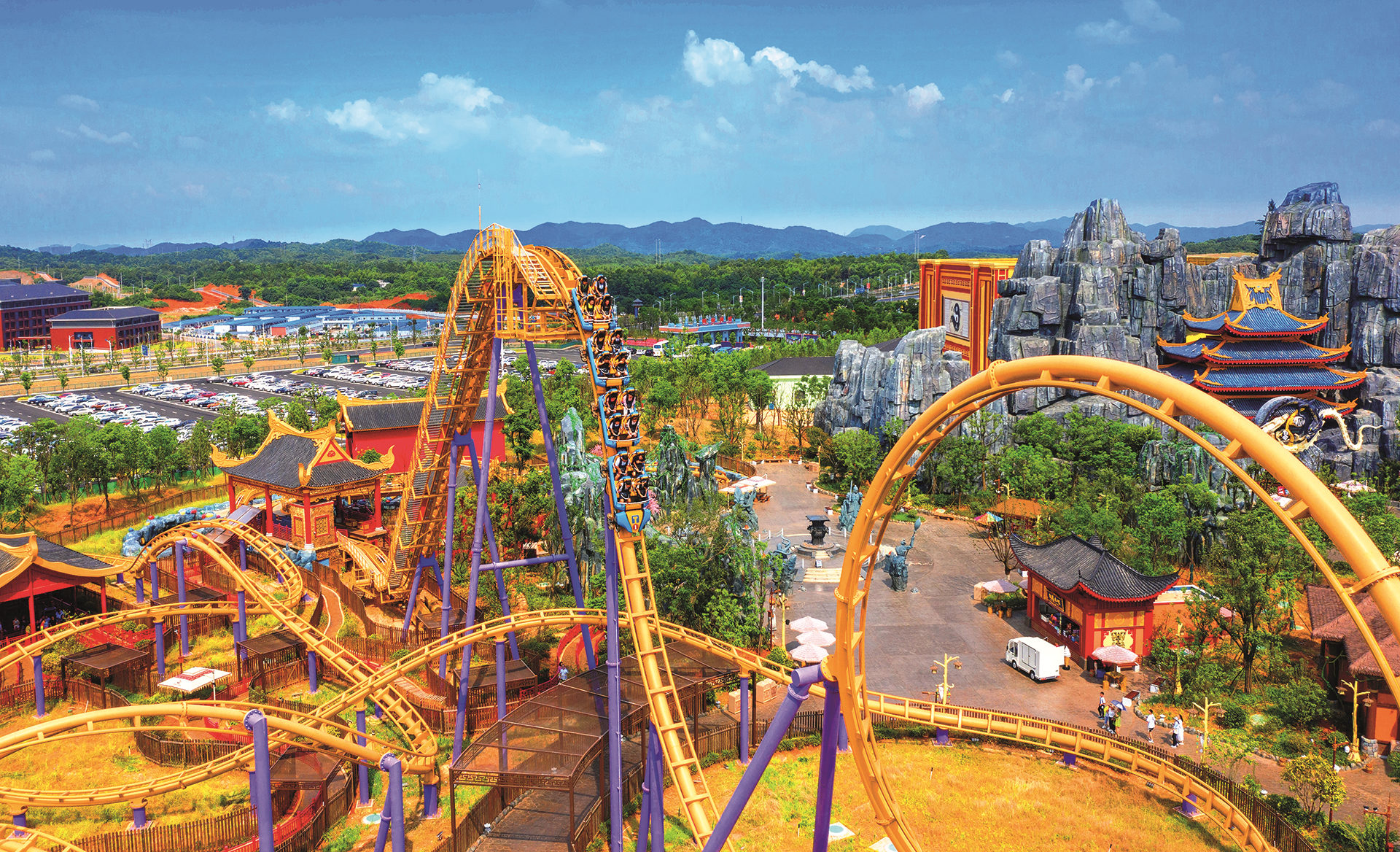 seekers. In addition, the striking yellow-purple color pattern that fits very well in the parks set up and scenery gives this coaster that wow-factor! The trains that consist of our new 2x2-seater vehicles offering a comfortable and extremely smooth ride with safety and ergonomics as the focus of the design. Sending off a full vehicle with excited passengers every 60 seconds the Hyper Space Warp offers a capacity of 960 passengers per hour. An extremely thrilling and fun ride experience. Changsha Fantawild Oriental Heritage Theme Park expressed their happiness and compliments to the Vekoma team for providing such an excellent ride.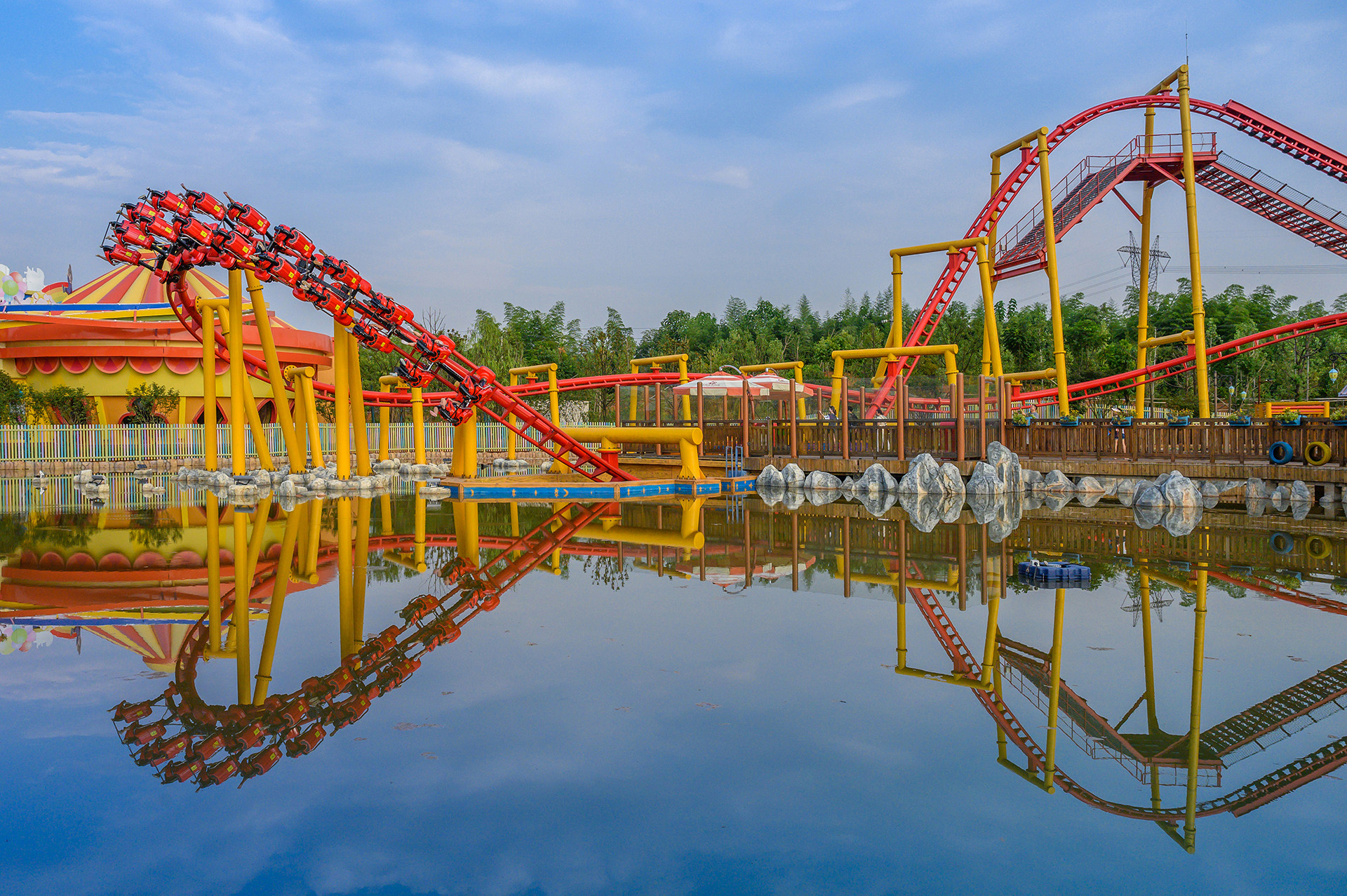 Family Adventure
The second new ride "Big Top" that has been opened in 2019 at Changsha Fantawild Oriental Heritage Theme Park is a Suspended Family Coaster. This coaster is, with its 453 meter, unique with two tunnels to enhance the feeling of speed and close encounters. Guests experience the flying sensation with an unobstructed view downward without the inversions and speed of a full-scale suspended coaster.