Dynamics
Welcome to the Show!

Shenzhen Happy Valley Unveiled the Upgraded Sunshine Beach!
On the afternoon of December 12, a new Sunshine Beach debuted along with the holding of the 6th project of Shenzhen Happy Valley opening release event in the park.
As the first leisure themed area created by Happy Valley with domestically produced anime "Mr. Cookie", the new Sunshine Beach caters diverse visitors helped by star products such as the city's first double platform bungee "T-Tower" and parent-child amusement area "Mr. Cookie Training Camp".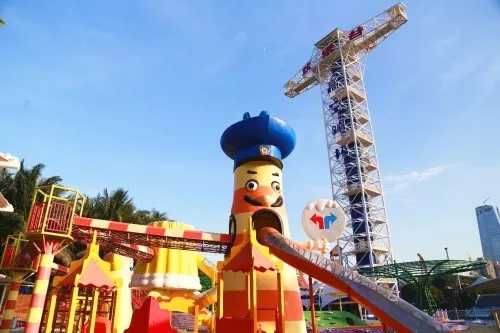 Sunshine Beach Appeared With the First Themed Leisure Area
Teamed up with Mr. Cookie, Happy Valley creates its first IP-themed leisure area, combining bungee jumping, parent-child entertainment, and waterfront leisure to present a joyful fairy tale world.
Among them, the bungee project is made for the young, allowing visitors to jump from the 20-story height and reach the lowest point in 2 seconds. Mr. Cookie Training Camp set up a Happy World for family and Waterfront Leisure Area comprehensively enhance the inside environment and facilities to build a relaxing garden.
New Projects Open to Deliver A All-day Party
With the debut of upgraded Sunshine Beach and three themed areas, the 6th new project of Happy Valley, which includes 3 themed areas, 7 challenge projects, 8 parent-child amusement products, and 5 themed performances, has been fully opened.
The Mayan Water Park, which was opened in the summer, uses Mayan culture to create three water amusement areas: Maya Camp, Marine Secret, and Tropical Jungle. Besides, the new themed area Western Mining Town presents the passionate western cultures with Asia's first W-shaped water coaster, China's first 360-degree roller coaster and first mine roller coaster.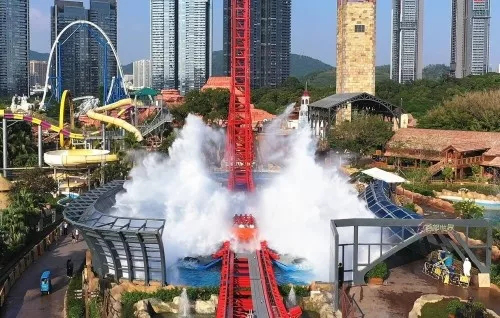 Five themed performances are also the highlights. Happy Valley creates a night party for its visitors by investing 50 million yuan and combining with technologies like three-dimensional projection and acousto-optic sensing.
The Valley also brings a series of wonderful stages such as immersive live performances, urban-themed magic shows, parent-child musicals, etc. Meanwhile, Shenzhen Happy Valley will focus on innovation to advance China's amusement and tourism industry.
Source: ylkb-app